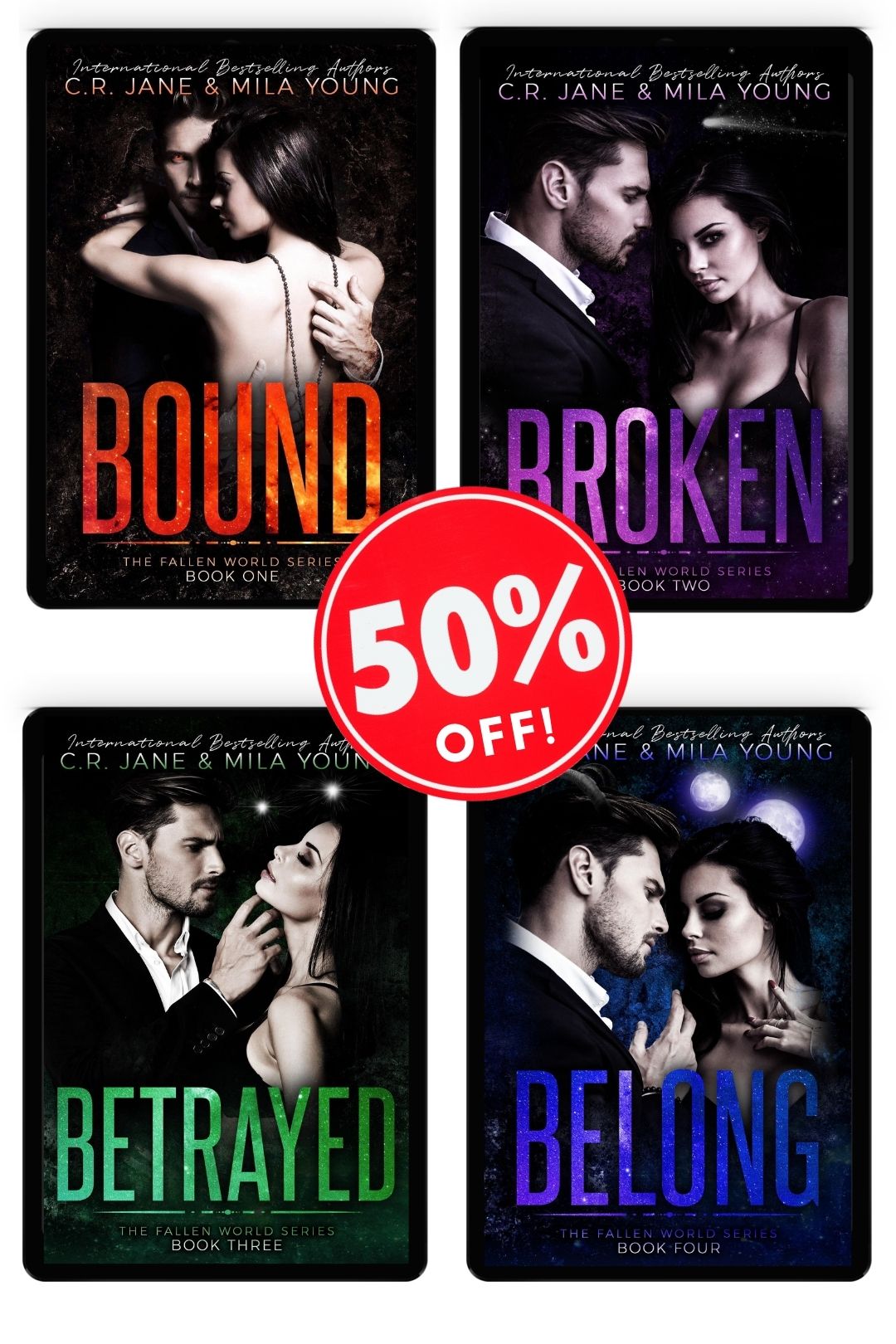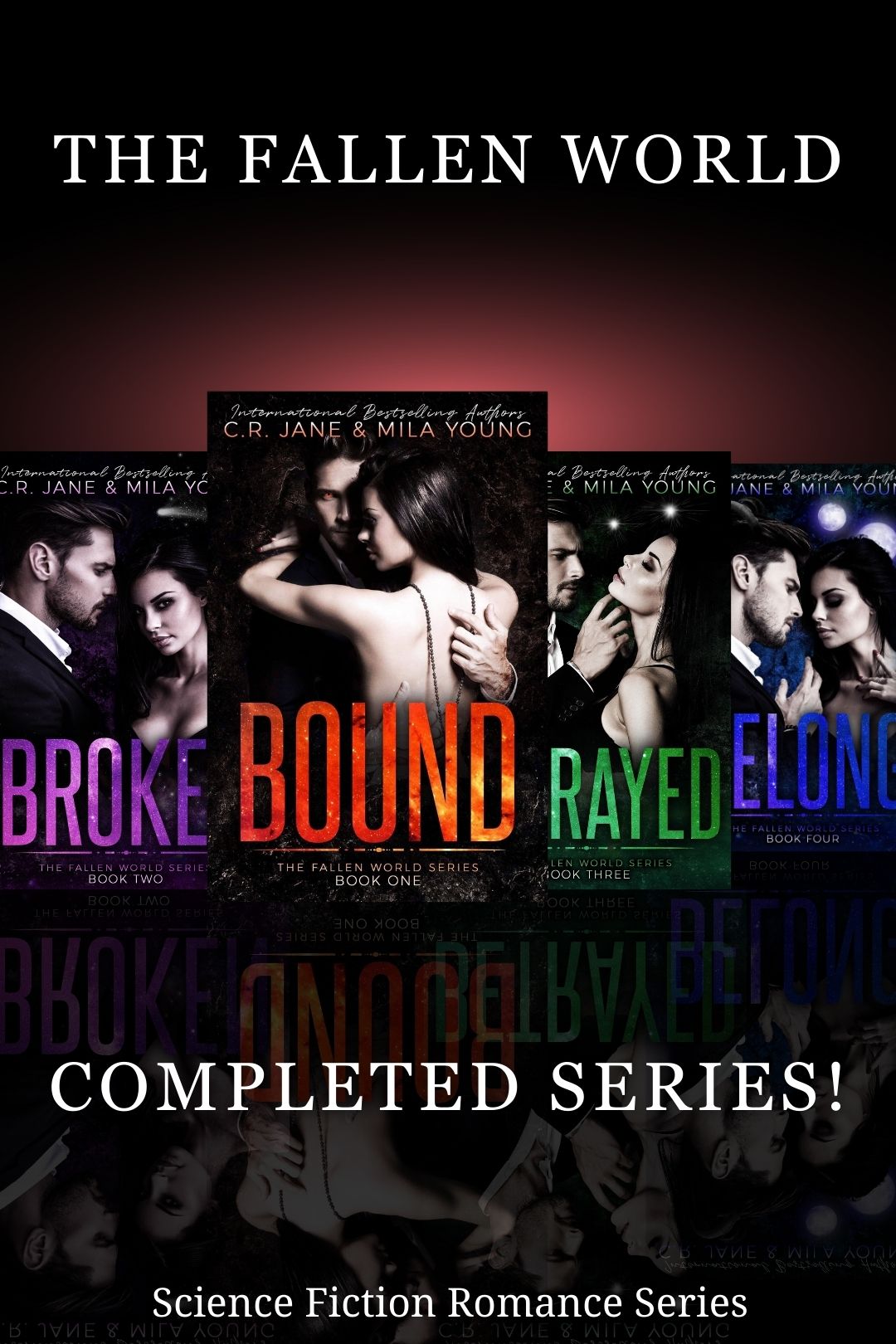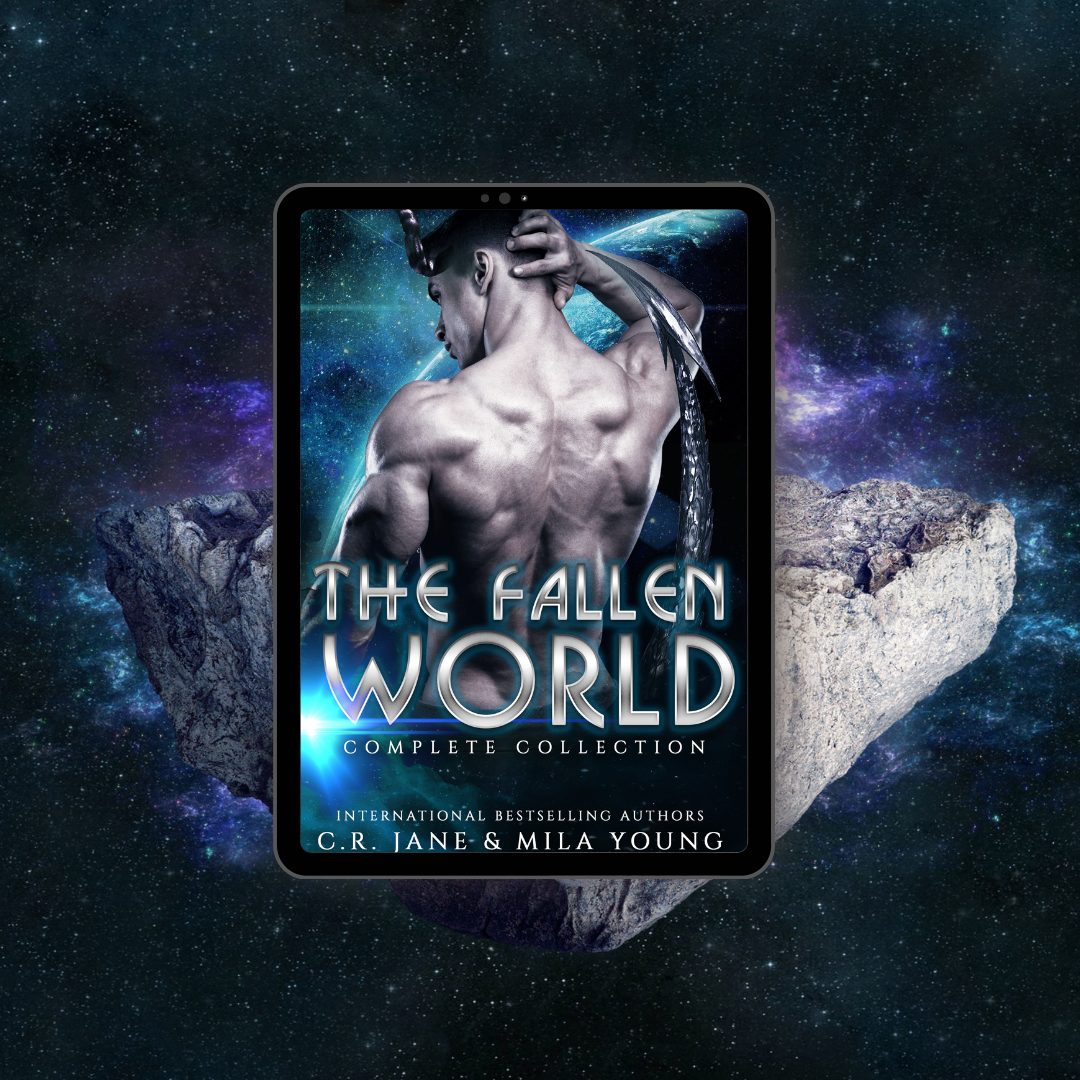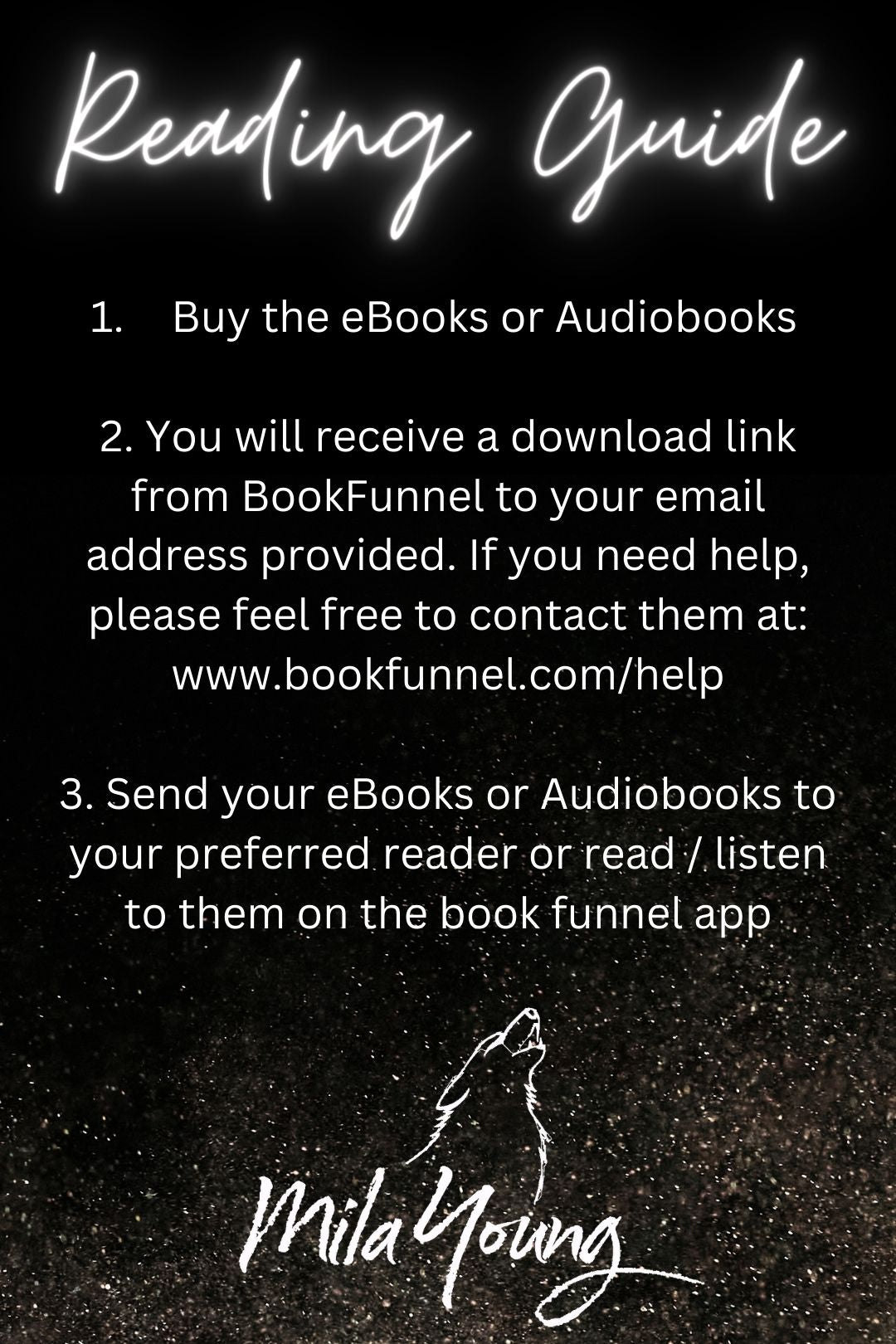 The Fallen World Complete Series Bundle
Regular price
$19.00
Sale price
$10.00
Save $9.00
/
---
Receive download link via email
Send to preferred device & enjoy!
The Complete Fallen World Complete Series 
Three alien warriors. A human true mate. They are her darkest temptations, and her only salvation from the danger engulfing Earth.

800+ pages of alien romance that WILL make you crave your very own scorching hot protective warrior. Let yourself fall into this exciting, action-packed, and sizzling romance that will leave you breathless for more. Follows three aliens invading Earth to find their fated mate and save their own world.

The collection includes the following stories:

1. Bound:
They came to earth. They destroyed my life, took those closest to me, and now they're set on making me their own.

2. Broken
Their obsession will destroy me... One thing is for sure though...the Vepar are never going to let me go.

3. Betrayed
What happens when I find out that the three aliens might be the monsters I need to fear the most?

4. Belong
All I want is a happy ending, but things keep getting in the way of that...like the fate of a fallen world.

Four complete full-length heart-pounding books with burning hot scenes, no cheating, and a guaranteed happy ending!
SIGNED & SPECIAL EDITION BOOKS are sent from Sydney via Australia Post and delivery times will vary depending on the postcode the items are being sent to. For Domestic orders we offer a shipping time frame of 5-7 business days from the date of order. For International orders we offer a shipping time frame of 10-15 business days from the date of order.
UNSIGNED BOOKS Unsigned books are printed on demand by our supplier BookVault. BookVault uses reliable carriers to ensure that your order arrives safely and promptly. Once an item has shipped, you will receive an email notification with a tracking number and how to track the item.
How will my items be delivered?
All ebooks and audiobooks will be delivered immediately via email from BookFunnel. If the email hasn't arrived in 5 minutes, please check your spam / junk folder.
The book will be delivered to the email address you used at checkout.
For technical help with your ebook or audiobook, email Bookfunnel at help@bookfunnel.com

How will I be able to listen to my audiobooks?
Your audiobook can be enjoyed via the free BookFunnel app available here: https://getbookfunnel.com/
Or you can listen in your browser or download the audio files to listen in another preferred app. For technical help with your audiobook, email Bookfunnel at help@bookfunnel.com
Your BookFunnel Library
Log into BookFunnel with the email you used to purchase/download your books, and you will find your library here: https://My.BookFunnel.com. 
BookFunnel Help Page for ebooks and audiobooks
Find help here https://getbookfunnel.com/