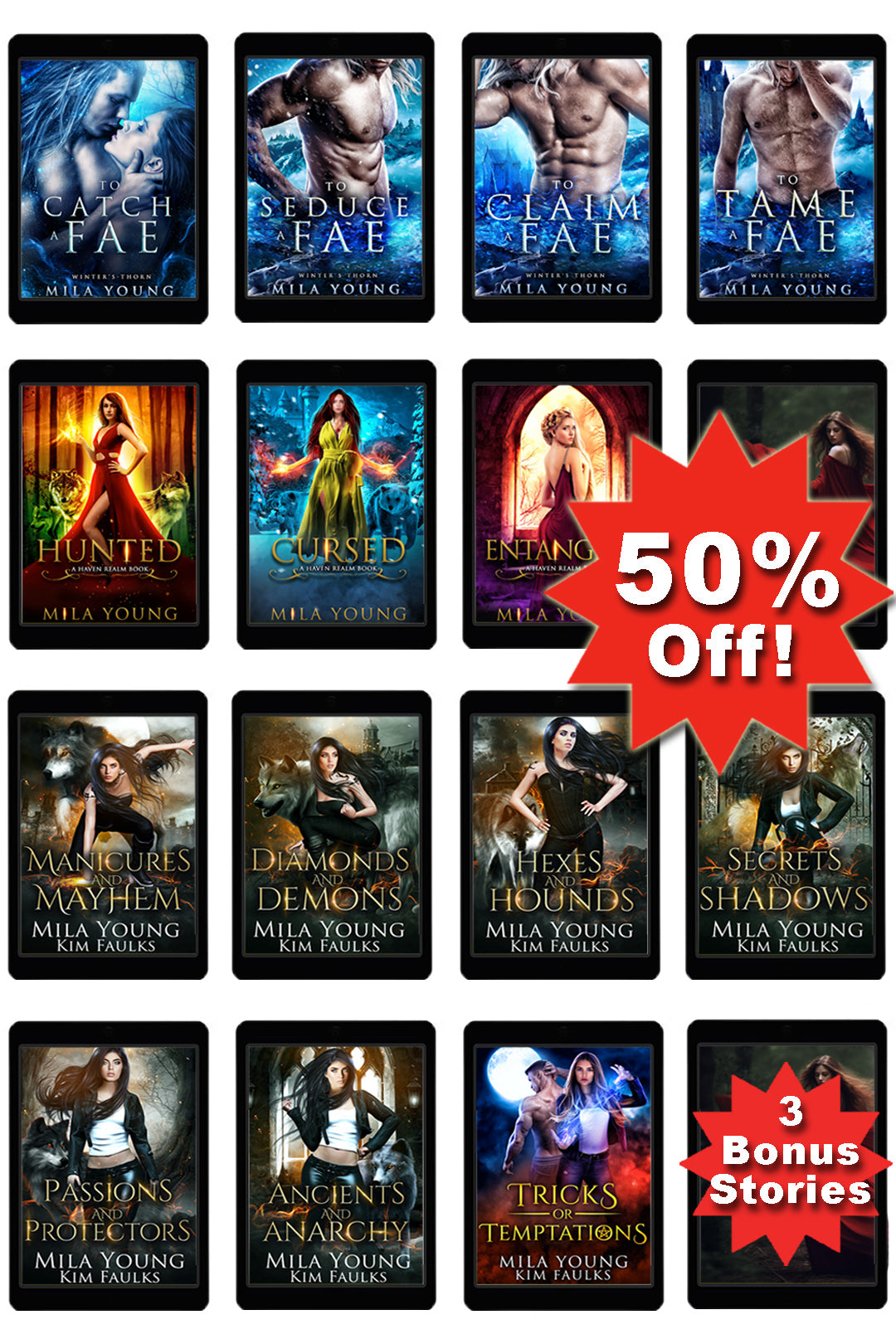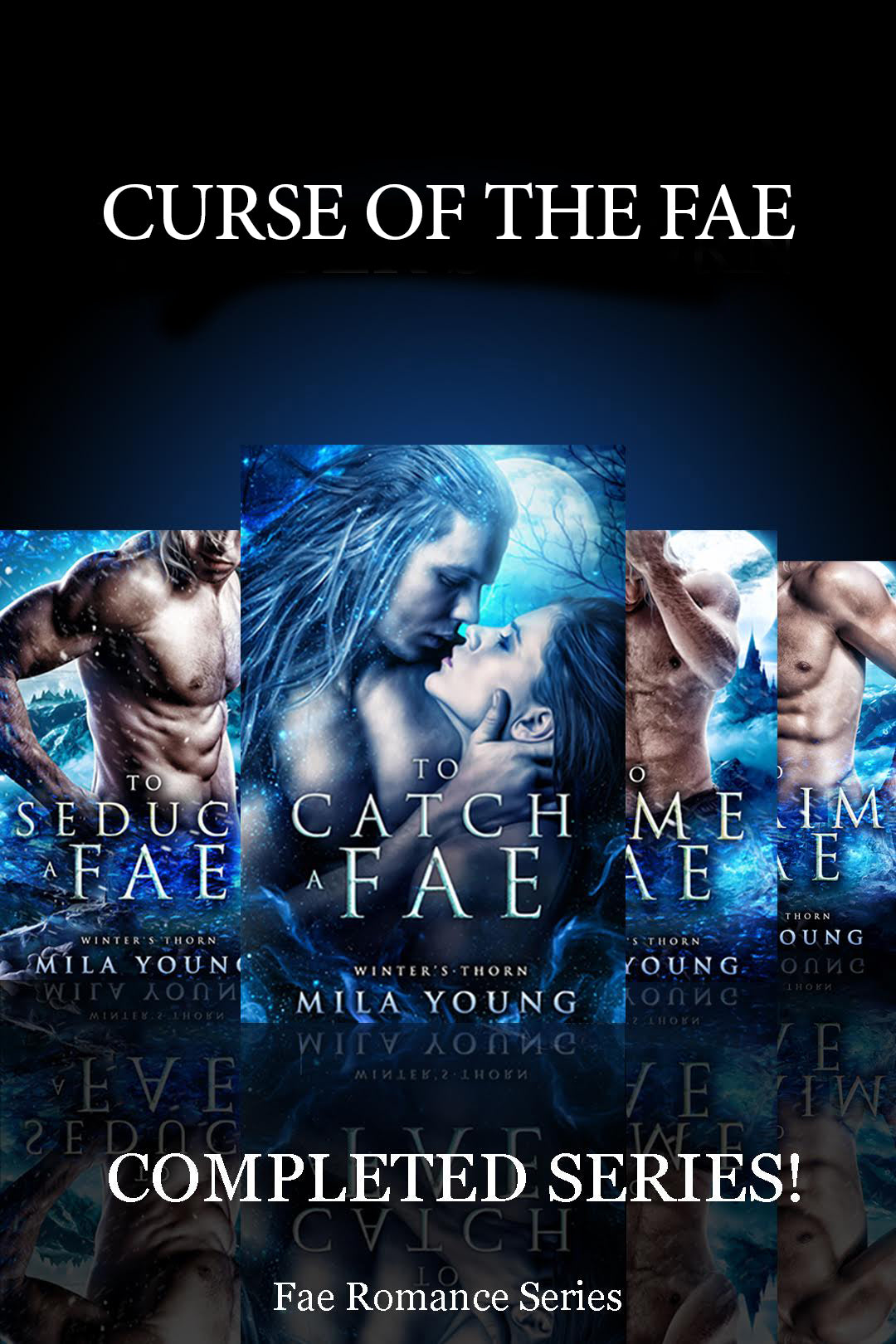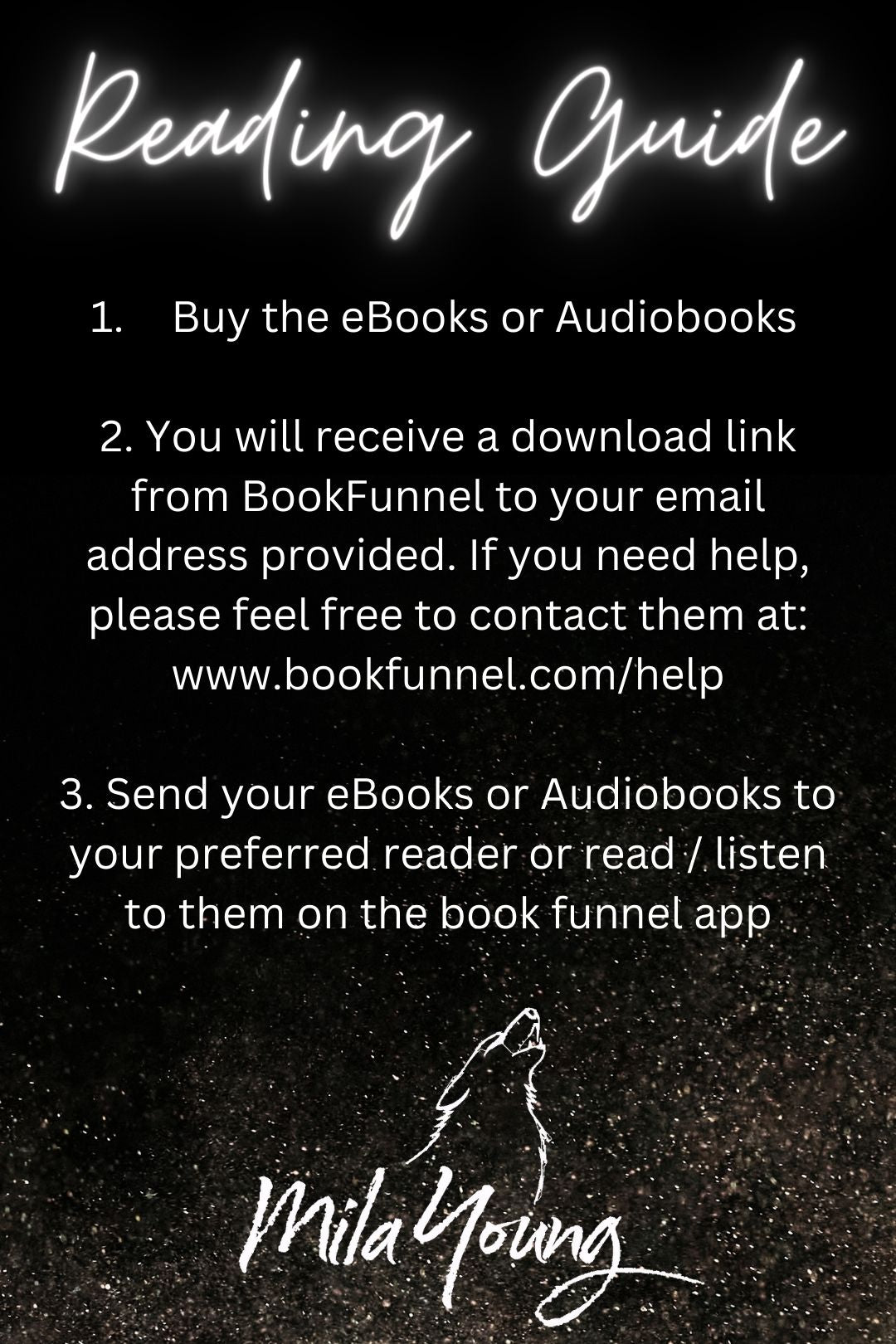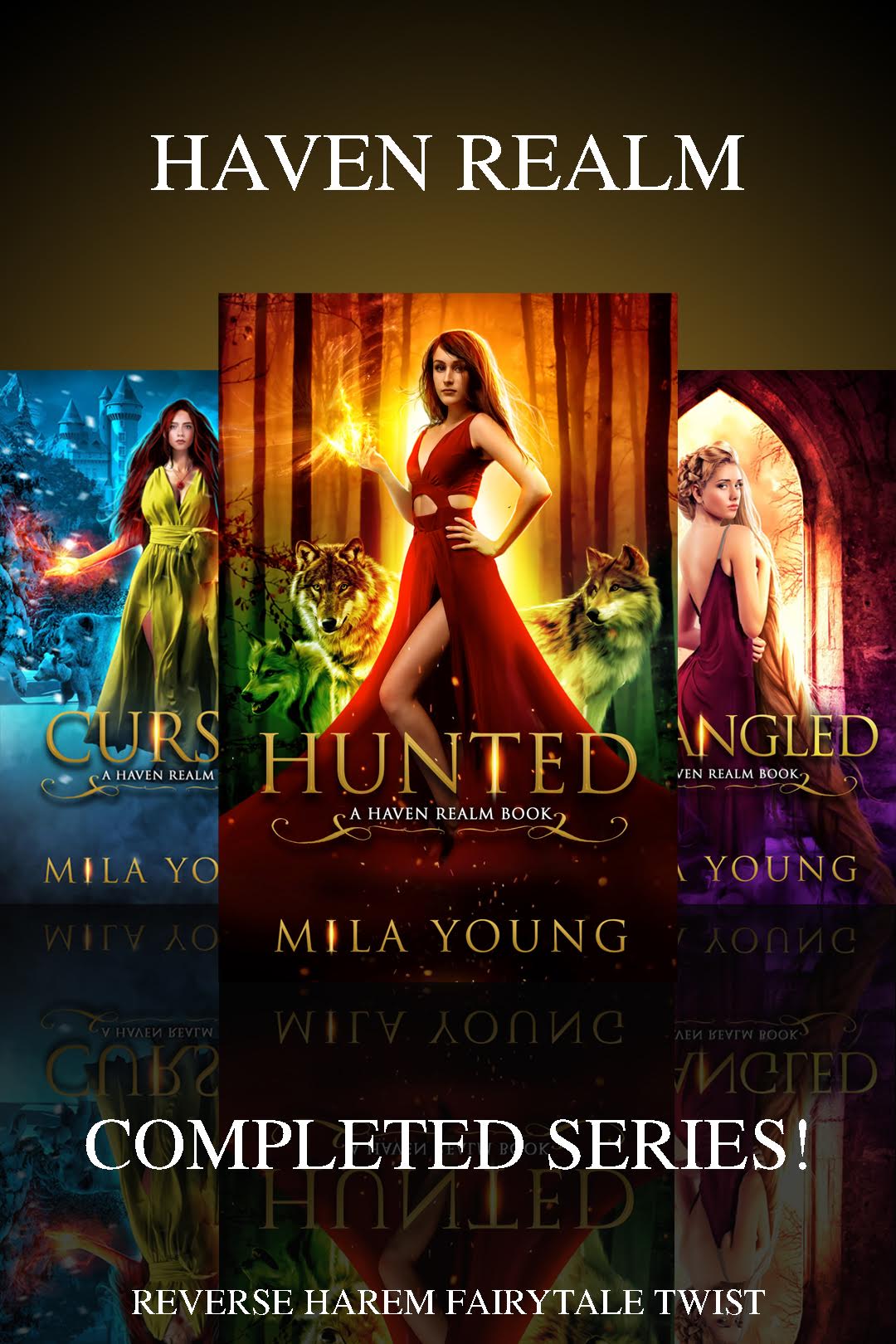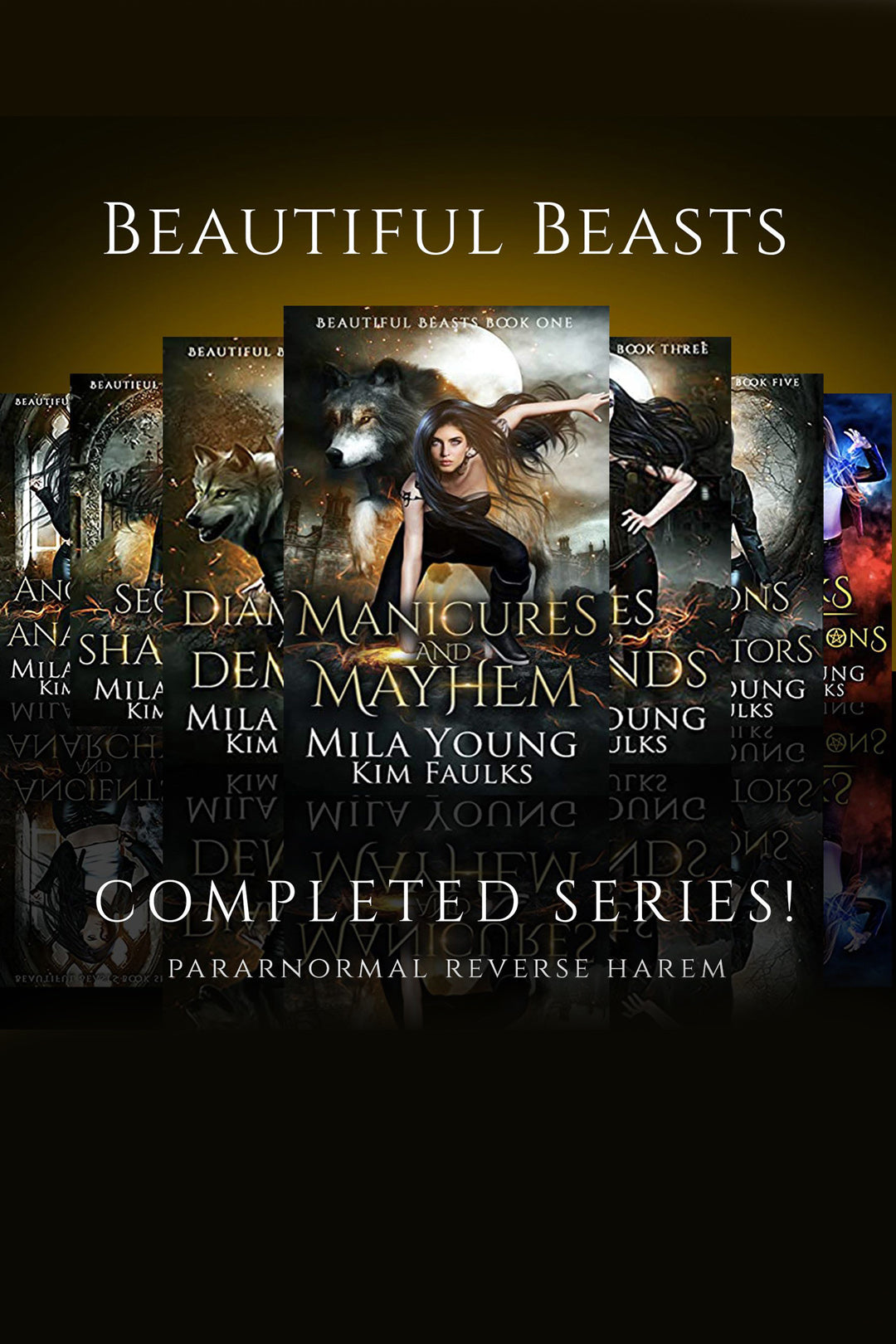 Ultimate Fantasy Romance Bundle 14 Full-length eBooks, plus 1 BONUS story, 2 BONUS scenes
Regular price
$49.00
Sale price
$25.00
Save $24.00
/
---
Receive download link via email
Send to preferred device & enjoy!
3 Complete eBook Series 
14 Full-length eBooks, plus 1 BONUS story, 2 BONUS scenes

INCLUDES:
1. Beautiful Beasts Academy COMPLETE COLLECTION
Fans of Vampire Academy and Vampire Diaries LOVE this series! Read over 1000 pages in this VAMPIRE and WOLF SHIFTER fated mate romance. 
eBook 1 to 7 + BONUS story and scene
2. Curse of the Fae COMPLETE COLLECTION
Fae romance fantasy series with over 900 pages! Include a strong heroine and three fae princes who will do anything to protect their fated mate.
eBook 1 to 4 + BONUS scene
3. Haven Realm COMPLETE COLLECTION
Fairytale retellings with hunky shifters, deadly magic, and strong heroines searching for their fated mates. This box set is over 800 pages filled with werewolves, lion shifters, magical creatures, royal scandals, mystery, so much more.
eBook 1 to 3

Tropes: Fantasy Romance, Fairytale Retellings, Fae Romance, Enemies to lovers, Wolf Shifter Romance, Supernatural Academy Romance 
DISCOVER MORE ABOUT EACH EBOOK SERIES
1. Beautiful Beasts Academy COMPLETE COLLECTION
When your father insists you marry a demon, what do you do? Run like hell.

That's exactly what I did. I ran straight to Bestias Academy, where vampires and shifters rule the school, but I prefer their level of danger compared to what awaits me outside the academy walls.
At least that's what I think until I find a dead body in my room. That, followed by the sudden attention from three sexy-as-sin wolf shifters, has me seriously doubting my sanity, especially when I find myself drawn to these irresistible men.

But loving them has severe consequences. They are my family's enemy after all.

2. Curse of the Fae COMPLETE COLLECTION

I am nothing. A girl with no past.

But then they crash into my world.

Three sexy-as-hell fae princes who insist I belong to them, that only they can satisfy my every need.

I want to reject them, but I can't deny the way my body reacts to theirs. I crave their touch, their lips against my skin, and the way they make me feel that I am so much more.

But when they take me to a magical realm where war spreads like poison and once-powerful royals are slaughtered, I fear I've made a grave mistake.

My fae princes insist I'm important. I'm the key to saving them.

I want to believe them but these three fae princes who have sworn to protect me are keeping dangerous secrets. Ones that if I don't unravel soon just might be the death of me…
3. Haven Realm COMPLETE COLLECTION
Fall in love with these bestselling steamy retellings on three favorite classic tales.

Hunted Red Riding Hood. Three Big Bad Wolves. A Poisonous Scheme.

Cursed Bee and the Four Beasts. A Deadly Curse. A Fallen Kingdom.

Entangled Tangles of death, danger, and monsters. Elliana and her sexy shifters must escape a witch's vengeance.

SIGNED & SPECIAL EDITION BOOKS are sent from Sydney via Australia Post and delivery times will vary depending on the postcode the items are being sent to. For Domestic orders we offer a shipping time frame of 5-7 business days from the date of order. For International orders we offer a shipping time frame of 10-15 business days from the date of order.
UNSIGNED BOOKS Unsigned books are printed on demand by our supplier BookVault. BookVault uses reliable carriers to ensure that your order arrives safely and promptly. Once an item has shipped, you will receive an email notification with a tracking number and how to track the item.
How will my items be delivered?
All ebooks and audiobooks will be delivered immediately via email from BookFunnel. If the email hasn't arrived in 5 minutes, please check your spam / junk folder.
The book will be delivered to the email address you used at checkout.
For technical help with your ebook or audiobook, email Bookfunnel at help@bookfunnel.com

How will I be able to listen to my audiobooks?
Your audiobook can be enjoyed via the free BookFunnel app available here: https://getbookfunnel.com/
Or you can listen in your browser or download the audio files to listen in another preferred app. For technical help with your audiobook, email Bookfunnel at help@bookfunnel.com
Your BookFunnel Library
Log into BookFunnel with the email you used to purchase/download your books, and you will find your library here: https://My.BookFunnel.com. 
BookFunnel Help Page for ebooks and audiobooks
Find help here https://getbookfunnel.com/