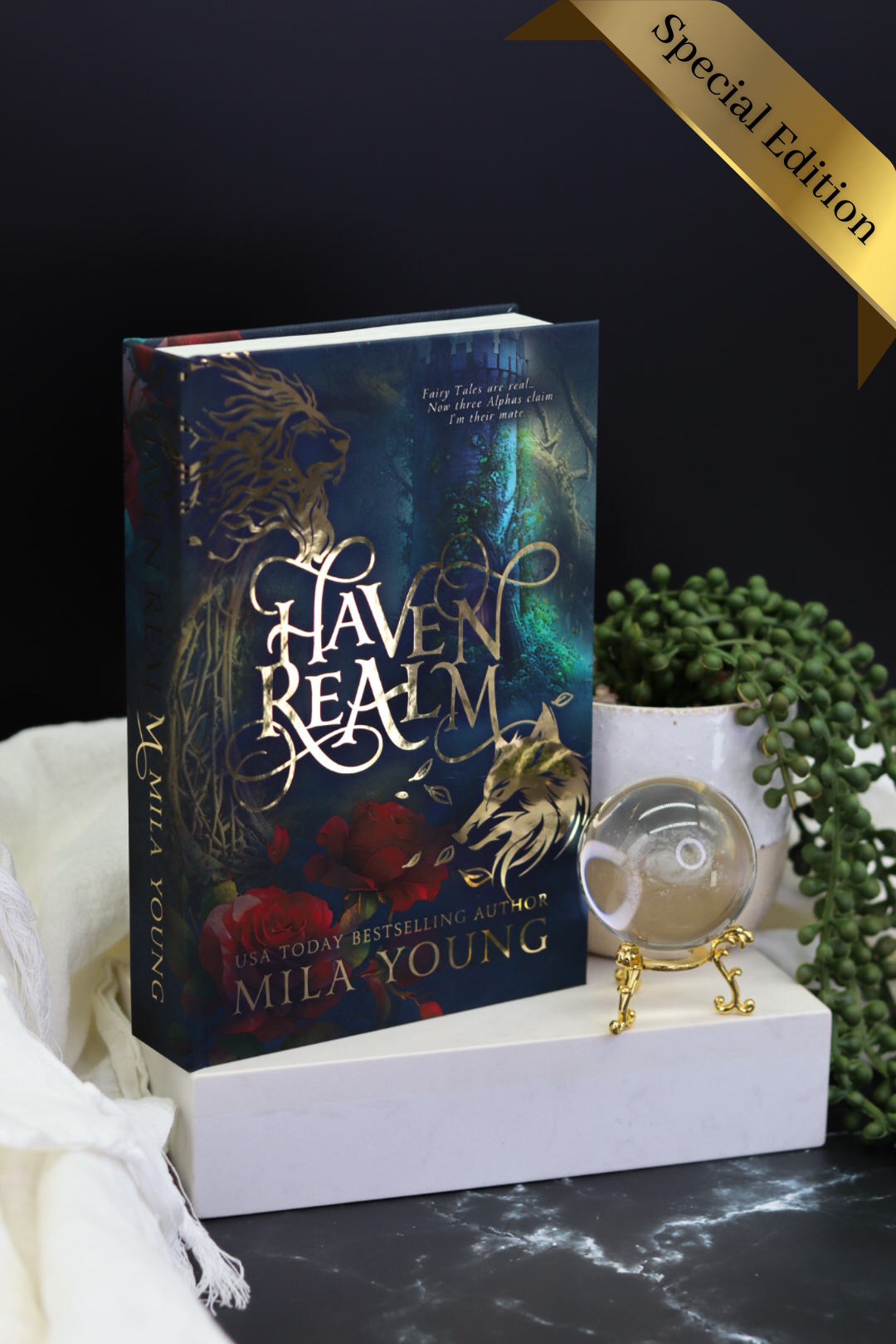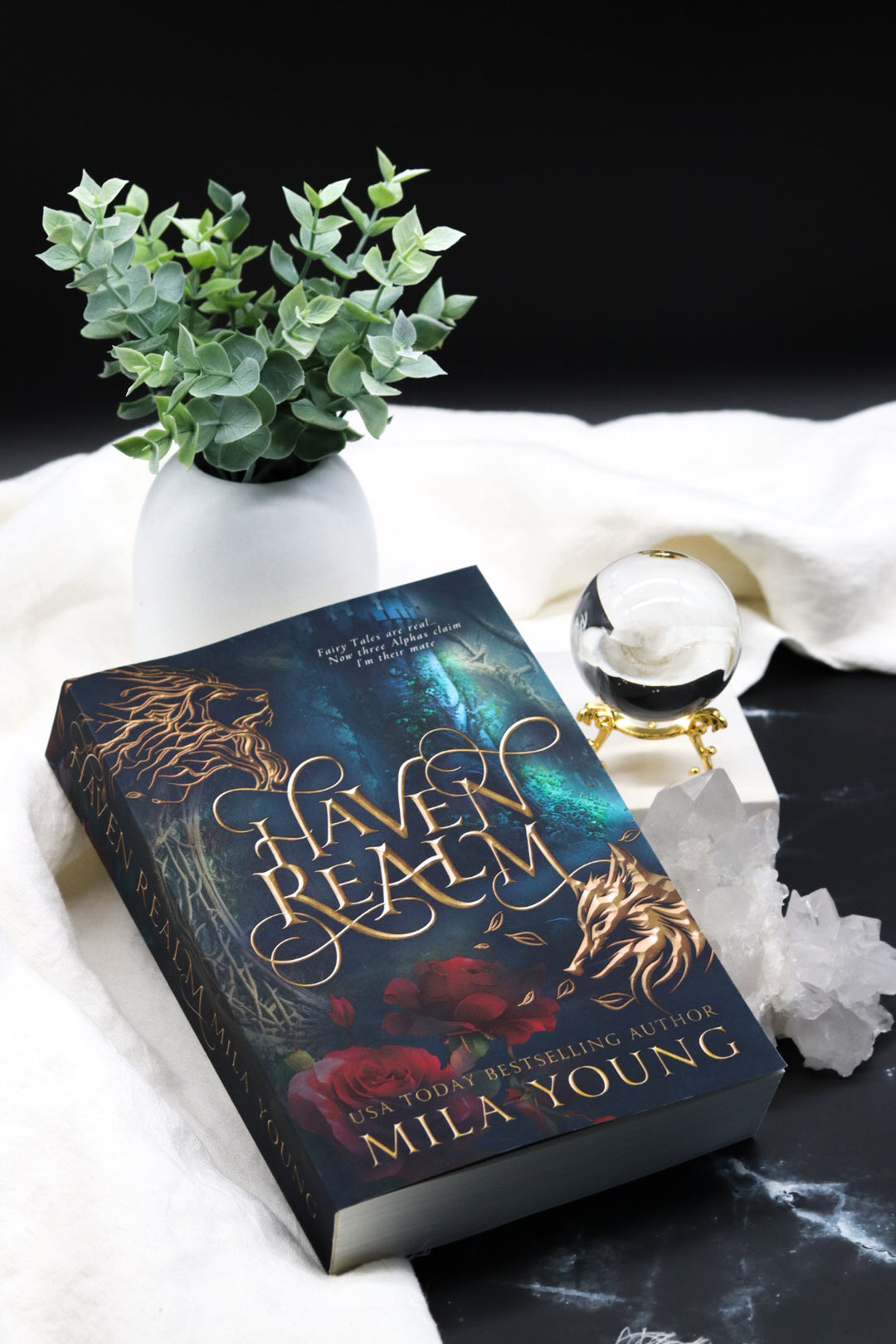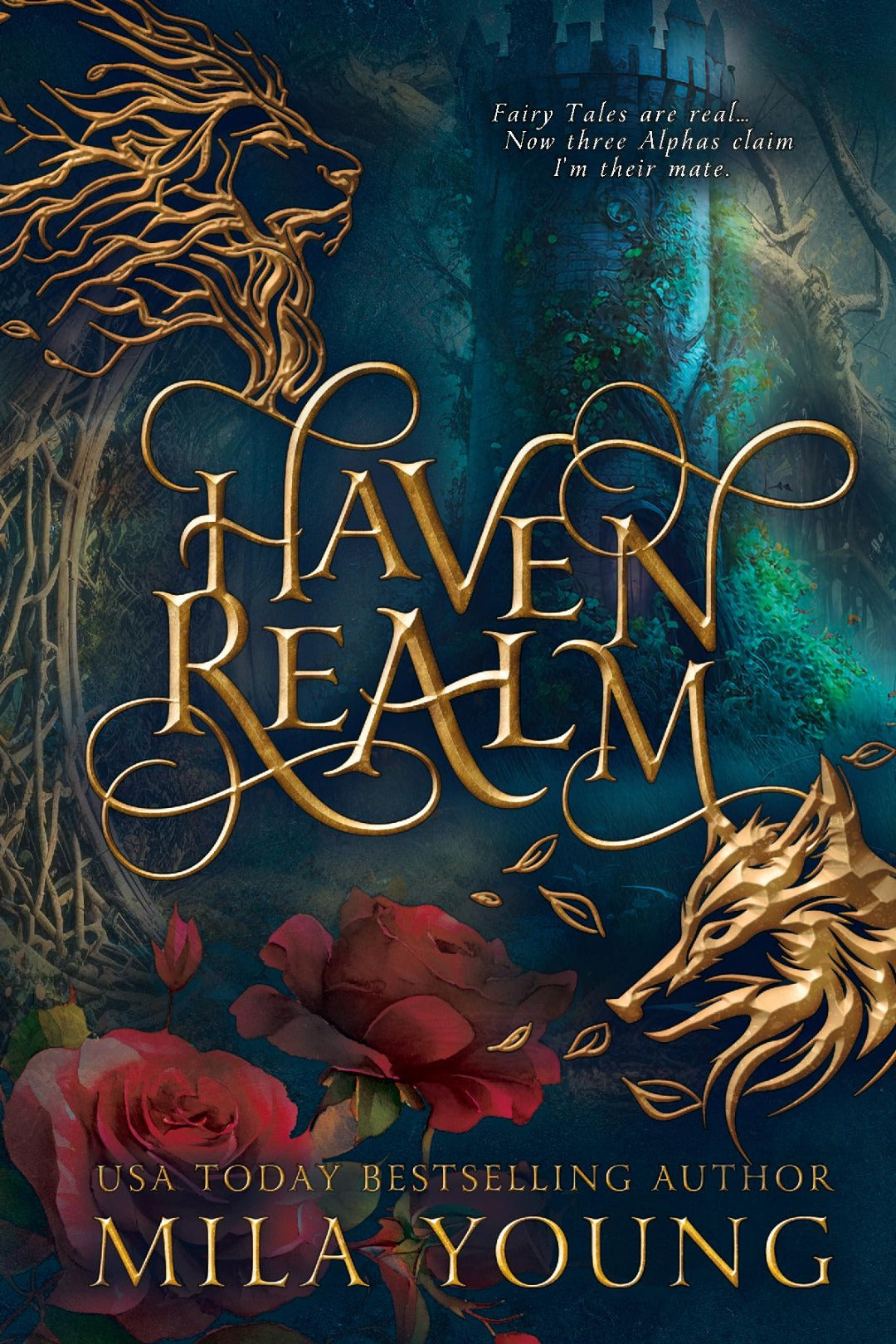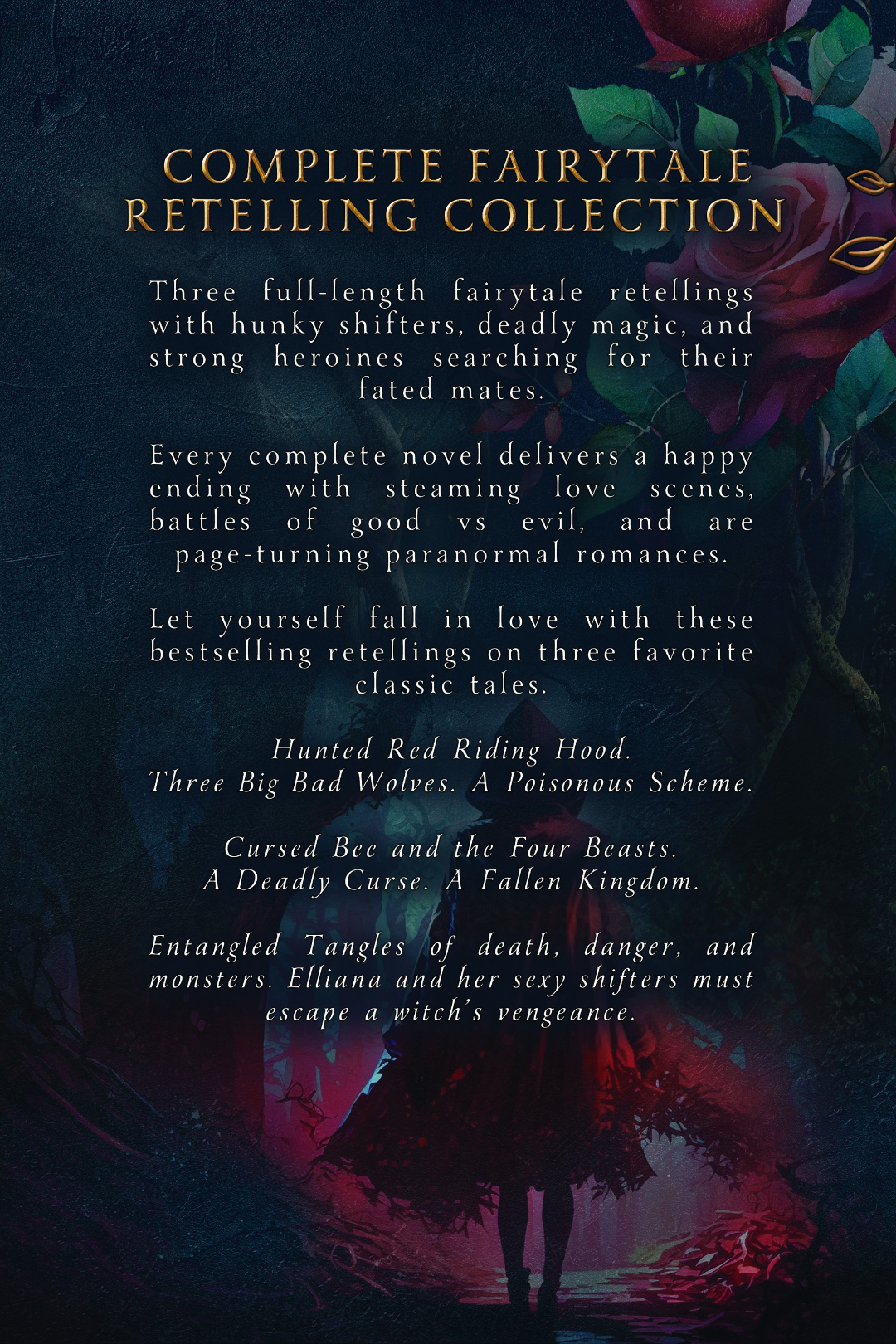 Special Edition Steamy Fairy Tale Retellings - 3 Books in 1 Collection
---
Please select the option closest to your destination for best shipping rates.
Worldwide Shipping now available
"Your big eyes, that sexy mouth… they are the kind that drive wolves mad."
I live alone in the forest, a life I prefer while I practice being a healer for the rare person who dares venture into my small cottage that borders the land of wolves.
But my quiet life is shattered when I'm stolen deep into the woods by a pack of shifters to perform my healing magic on three injured Alpha's plagued by a mysterious affliction.
Using my wits and magic, I attempt to save them but being in such close proximity with these sexy, dominating Alphas has left my heart unprotected. Especially when I hear my name cross their lips, feel their touch against my skin, and see the way they look at me as if I am their moon and stars.
However, I fear with all the threats against us, we may not get the happily-ever-after we so desperately crave.
The Haven Realm Complete Collection includes the following books:
Hunted:
 Red Riding Hood. Three Big Bad Wolves. A Poisonous Scheme.
Cursed:
 Bee and the Four Beasts. A Deadly Curse. A Fallen Kingdom.
Entangled:
 Tangles of death, danger, and monsters. Elliana and her sexy shifters must escape a witch's vengeance.
Trope:

 

Reverse Harem, Fairytale Retelling, Shifter Romance, Enemies to Lovers, Fantasy. Fall in love with these bestselling steamy retellings in these favorite classic tales
Matte Cover • Hardback and Paperback Books
READER REVIEWS:
"I think this was the best reverse harem book I've read. You really, really need to read this book; it was great!" ~ Amazon Reviewer ★★★★★
"This book has all of my favorite aspects, features, parts & pieces that I love, Love, LOVE from Fairy Tales, HOT Wolf Shifter stories and naughty romance books in general, that I found myself so enchanted right from the very beginning, I didn't - COULDN'T! - stop reading..." ~ Cherri-Anne Boitson Favorite Book Reviewer ★★★★★
All books posted from Australia come with a Special Edition Haven Realm foiled bookmark, Mila Young stickers, postcard, plus custom pens.
* Orders for unsigned books posted from Australia is for Australian readers to offer them the best postage rate available.
 THIS IS A COMPLETE 3 BOOK SERIES.
SIGNED & SPECIAL EDITION BOOKS are sent from Sydney via Australia Post and delivery times will vary depending on the postcode the items are being sent to. For Domestic orders we offer a shipping time frame of 5-7 business days from the date of order. For International orders we offer a shipping time frame of 10-15 business days from the date of order.
UNSIGNED BOOKS Unsigned books are printed on demand by our supplier BookVault. BookVault uses reliable carriers to ensure that your order arrives safely and promptly. Once an item has shipped, you will receive an email notification with a tracking number and how to track the item.
How will my items be delivered?
All ebooks and audiobooks will be delivered immediately via email from BookFunnel. If the email hasn't arrived in 5 minutes, please check your spam / junk folder.
The book will be delivered to the email address you used at checkout.
For technical help with your ebook or audiobook, email Bookfunnel at help@bookfunnel.com

How will I be able to listen to my audiobooks?
Your audiobook can be enjoyed via the free BookFunnel app available here: https://getbookfunnel.com/
Or you can listen in your browser or download the audio files to listen in another preferred app. For technical help with your audiobook, email Bookfunnel at help@bookfunnel.com
Your BookFunnel Library
Log into BookFunnel with the email you used to purchase/download your books, and you will find your library here: https://My.BookFunnel.com. 
BookFunnel Help Page for ebooks and audiobooks
Find help here https://getbookfunnel.com/